Skip to Content
Maryland and Washington, D.C. Personal Injury Attorneys
A personal injury can be a devastating experience — physically, emotionally, and financially. As your legal representative, our aggressive personal injury lawyers will do everything possible to make your experience with the legal process as free from emotional and personal frustration as possible. If you or a loved one was the victim of a serious personal injury accident, we want to provide you with the legal help you need. Please fill out our contact form or do not hesitate to call us at 301-913-0038.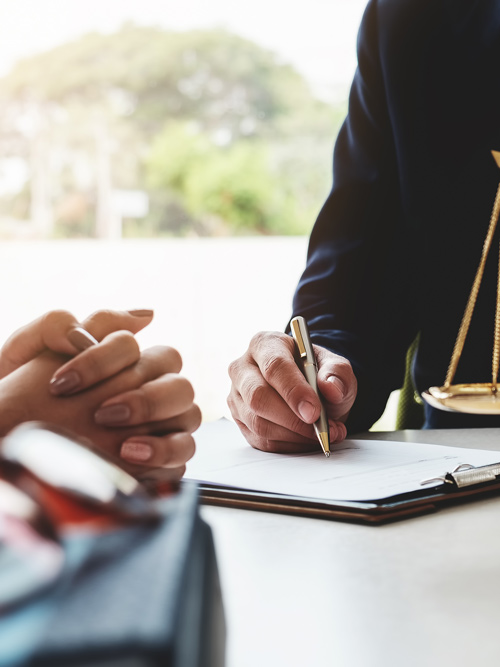 Accident Cases
Contact our law offices today if you have been injured in any of the following types of accidents:
Automobile Accidents — A person who negligently operates a vehicle may be required to pay for damages caused by his or her negligence. For more information about auto accidents, including car accidents, motorcycle accidents, drunk driving accidents, and truck accidents, see our motor vehicle accidents page.
Dog Bites and Animal Attacks — Pets are property, and pet owners can be liable for damages that their pet has caused. If you've been injured by any domesticated animal, you could be entitled to compensation from its owner.
Unlike some larger firms who handle personal injury cases, a paralegal will not be handling your case. At Cohen & Hertz, PC., you will work directly with an experienced attorney who has the knowledge and skill to work for the settlement you need.
Contact a Maryland and Washington, D.C. Personal Injury Lawyer
Evening, weekend, and same-day appointments are available. Let us know if you are unable to come to our office, and we will be happy to meet with you in the hospital or in your home. Contact an attorney today and ask about our free initial phone consultation. Call us at 301-913-0038 or fill out our online contact form.
Need Personalized Legal Services?