Skip to Content
Maryland and Washington, D.C. Estate Planning Packages
To discuss how Cohen & Hertz, PC., can help you build a customized estate planning package, contact one of our attorneys today. Ask about our free initial phone consultation. Evening, weekend, and same-day appointments are available.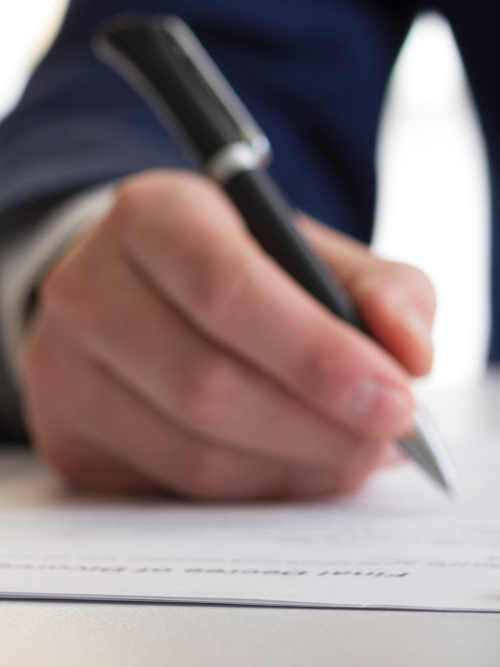 Components of an Estate Planning Package
When clients come to our law office looking to devise an effective estate plan, we discuss the following options with them:
Wills — A will is the most basic component of an estate plan. It allows individuals to document their preferences for distributing property following death, name an executor of their estate, and give other instructions to be carried out upon death.
Power of Attorney — A power of attorney can be named for both medical and financial purposes:

A medical power of attorney is given the authority to make important medical decisions on behalf of an individual who is unable to do so independently. This can be done by establishing a medical healthcare directive.
A power of attorney regarding financial matters has the responsibility and authority to make financial decisions on behalf of another. Specific tasks may include paying bills and signing checks.
Other Components of An Estate Plan
Trusts — When property is placed in a trust, that property is not subject to probate upon the owner's death. There are several types of trusts available based on the individual preferences and needs of the clients.
Guardianships — It is necessary to get court approval when establishing a guardianship to designate care for a minor child, an adult with special needs, and an incapacitated adult.
Depending on your unique circumstances and goals, there may be additional estate planning steps to take. Our firm can discuss these options with you.
Need Personalized Legal Services?